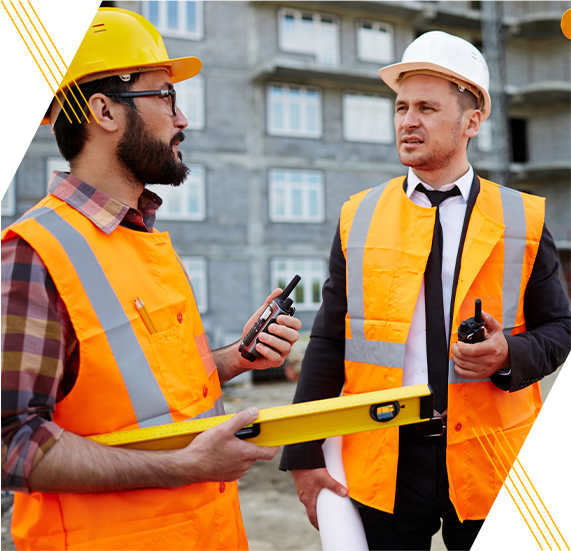 Who We Are
IZOTA Construction LTD
We are Family Business with strong reputation on building quality.
As a client centric construction company our turnkey and fast-track services include:
John Izota, Owner, Managing Director

Our services include:
As a client centric construction company our turnkey and fast-track services include:
SCOPE & PROJECT BUDGETING: Providing ongoing support on project scope and costs. Updating
construction costs as necessary throughout the design development process to ensure the budget
goals are maintained.
PROJECT SCHEDULING: Preparation and Updates of preliminary and subsequent Construction
Schedules.
SITE ANALYSIS: Providing ongoing support and analysis for site selection.
PROJECT DETAILING: Reviewing preliminary material specifications and design details. Advise on
constructability, availability of materials, long lead items, and any alternate construction methods or
materials, as applicable.
Project Coordination and Site Supervision; Scheduling, Accounting, and Cost Control; Quality
Control; Closeout; Ongoing Support throughout the lifecycle of the project.
After project completion, we provide a rapid response team to accommodate any small construction
service project a tenant may need. We're always available after the completion of all projects.
Number talks
IZOTA Construction will help you get things complete realty.
Do you have a project? Get in touch with us!
Our Projects
Some of Our Latest projects
Why Choose Us
Some facts about us
We are specialised in all types of building projects from New Builds to Extensions and renovations and we cover all Dublin area. 
ISure Insurance – QIC Europe Limited – Policy Number: TRI000494
Testimonials
Our clients reviews.
We wanted to take a moment to thank Izota Construct Ltd. for the high level of skill, attention to detail, and professionalism displayed throughout building our new home. Mary and I are both extremely pleased with our new home.
From our earliest meetings as we shared our vision and described our hopes for this project, we knew we made the right choice to work with Izota Construct Ltd.
We would like to single out John Izota in particular. From the very beginning we were impressed with his extensive knowledge of the construction industry. John's know-how about the many building materials, sense of design and function, flexibility and the attention to detail throughout the construction process were exceptional. It is evident that John takes a great pride in his work and his team. Above all else, John takes time with his client to ensure satisfaction.
It has been a pleasure working with John and the rest of the Izota Construct crew.
Dr. Alp Turkmen & Mary Turkmen
Dr. Alp Turkmen & Mary Turkmen
We have worked with John Izota & Izota Construct on a number of domestic refurbishment & extension projects over the past 3 years and would hope to work on many more together in the future. From the first project we worked on together, John's professionalism & knowledge were clear. He took the time to study the drawings carefully before & during the build and bought into the design we wanted to deliver for our clients. In many instances, he suggested alternative construction details which aided the building and helped with the client's budget.
On all projects, the design concept relies heavily on the contractor investing themselves in the delivery of the vision. On all projects we endeavour to provide a bespoke and considered solution for our clients' individual briefs. This requires a contractor who shares that common goal, bringing their own knowledge & expertise to the process. For this reason we would highly recommend John & the team at Izota Construct to any clients & design professionals.
Gareth Brennan
BRENNAN/FURLONG ARCHITECTS
Lets talk
Have an upcoming project?
Dublin office
17 Beechlawn, Johnstown Wood, Navan, Co. Meath,
Email us
info@izotaconstruction.ie
Call us
(+353) 86-373-2745